Quirky Floral Inspo For Boho Brides!
After reading this blog, your florist will thank you a bunch for all of your input on your wonderful wedding flowers. Scroll down to see more.
Sunflowers make the happiest statement in any bride's hands! Bright, beautiful and quirky, in some countries these blooms are thought to be associated with long life, good fortune, and vitality. In Native American culture, sunflowers represented harvest, bounty, and provision.
It is even thought that a sunflower's bright yellow colour traditionally symbolizes friendship. What a perfect flower to share with your nearest and dearest on such a special day!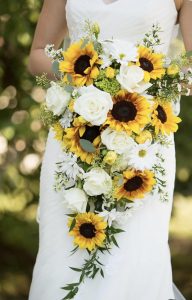 Not just for your wedding cocktail list, the stunning Cosmo flowers are the perfect pop of colour in any quirky bunch! These delicate daisy-like flowers represent harmony, balance, tranquillity, peace, love,, joy, and beauty. You will be holding the essence of calm in your hands as you walk down the aisle with these buds.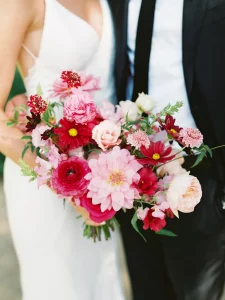 Paeonia Lactiflora Alertie
Yes, they are a bit of a mouthful. These beautiful blooms are perfect for adding some depth and texture to your arrangement.
These classically quirky blooms symbolize love, happiness wealth, romance, and beauty. They are actually traditionally given on special occasions as an expression of goodwill and best wishes!