Autumn Bridal Dress Trends
The transformative dress is a new take on versatility for wedding dresses. These dresses are great for people who want to make a statement, but want to get multiple uses off of the dress. They can either be short dresses or playsuits, which are paired with a detachable longer skirt. With sustainability at the forefront of discussions about fashion, there is no wondering why this style of dress is a trend, as it can be worn on many occasions after the wedding.
The Statement Bolero is another trend with wedding dresses that has variety. A wedding dress with this design will have a removable topper, whether it's a lace neckline or a small jacket. They're a great way to spice up your dress to add flare to the dress, and the detachable feature, makes the dress wearable for many occasions. This style is especially great for a wedding. To start the day you can wear the bolero, and when you want to let loose and dance at the reception, you can take the bolero off, and move more freely.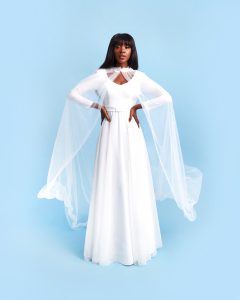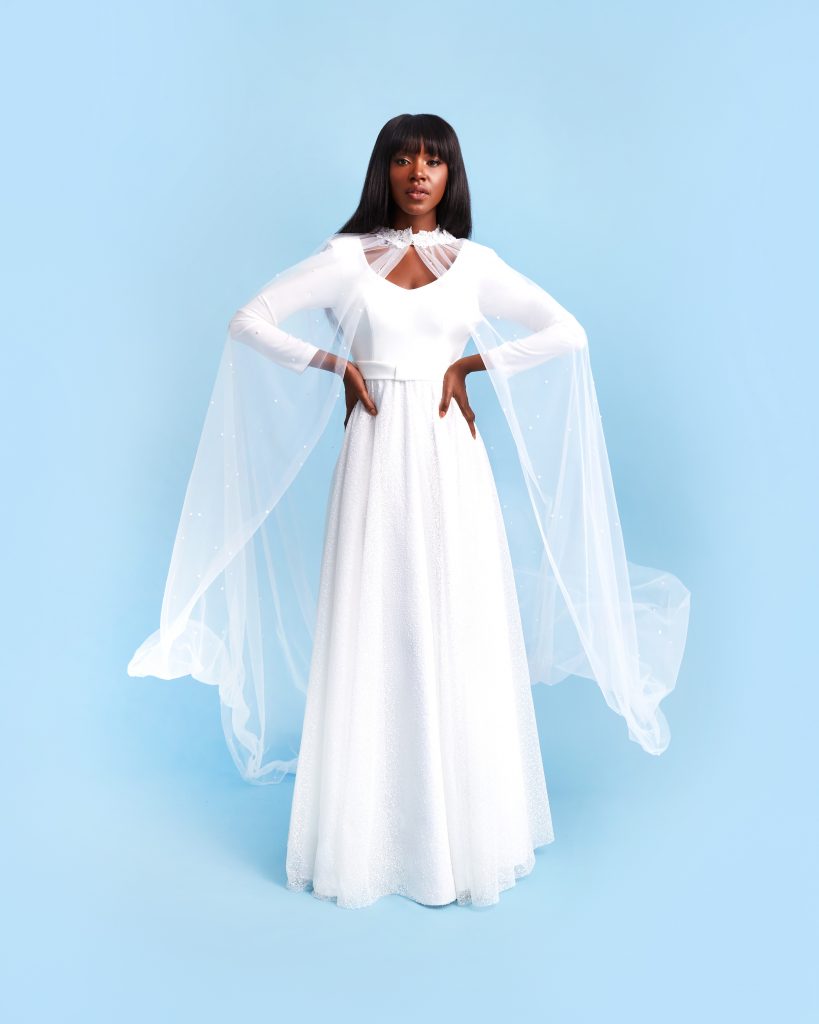 Exaggerated ruffles is a great way to make your dress more whimsical. The ruffles could be used on the sleeves or skirt of the dress, and some designers even choose to design the whole dress with ruffles. Exaggerated ruffles can transform your wedding dress into something dramatic and theatrical, and is an exciting option for those that want to stray away from silk or satin ball gowns.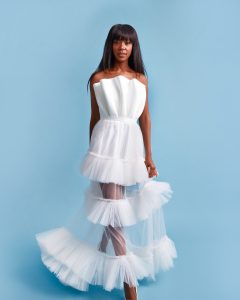 A maxi bow on a wedding dress can bring a feeling of grandiosity to it. The Maxi Bow trend is when a bow is attached to the back or the front of the dress. They can range from small, delicate bows at the back or shoulder, but recently, the bigger the better in regard to the bow. This is a great look for someone who wants to make a statement with their dress, and can transform any gown into something taken from a Disney film.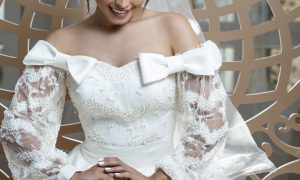 The High Low trend is a great option for those wanting to take a risk and make a fashion statement. The dress is a mix of modern and classic, with a long skirt in the back, and a shorter one in the front. This style of dress dates back to the 19thcentury, and there's many options for those who want this dress, ranging from sleek and minimal to daring and maximalist. It's a great option for those that want to stand out from the crowd.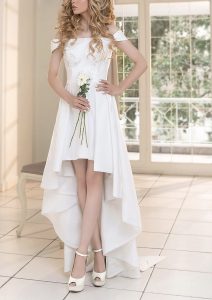 6. not so plain and simple
Minimalism has risen in popularity. This look is perfect for those who want to avoid lace, beading or any big ruffles. Minimalist wedding dresses celebrates classic silhouettes, clean lines and subtle details. These dresses can even have a single, unexpected twist that will make the wedding dress flawless, with small romantic lace detailing at the wrist. Some styles might be slip dresses, simple ballgowns or a mini dress.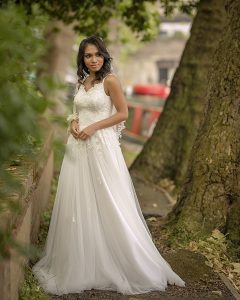 Lace is one of the most popular designs for wedding dresses. There are many different ways you can style lace, with having flowers imprinted in the pattern, laser cut lace (special designs specially made for youO, to statement pieces. Lace fits on many styles of dress, whether you're looking for something modern or classic. They are a perfect way to glamorise your dress whilst still looking regal.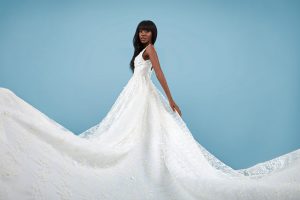 This chic dress is perfect for those that want a glamorous and glitzy dress. These style of dresses can range from a sheer shine to outright dazzling, with diamonds embedded in the dress. The bride will be sure to have everyone's eyes on her for the whole day. This style of dress is perfect for all year round. In the summer, it will glow under the sun, and in the winter, it'll look like something out of the Snow Queen.