Spring Summer 2021 Trends
Here are a couple trends that we are loving for the Spring Summer 2021 season…
For this Spring Summer we have seen countless reports covering the Statement Sleeve trend. 
'Bigger isn't always better, but with this trend it's absolutely the case' Who What Wear. 
With the rise of the 80's inspired looks hitting the runway in 2018 the puffy-sleeves trend rightfully took center stage. 
Fast-forward to 2021 and much to our delight the big sleeves are still as big as ever. 
With the likes of Vogue, Cosmopolitan and Stylist all putting the Statement Sleeve trend on their lists of runway moments & must haves for Spring Summer 2021. 
'Not just any sleeves, oh no they have to be puff sleeves, be it smaller cap sleeves or full length billowing designs this fashion statement will ignite its resurgence into the world of bridal gowns.' Wedinspire.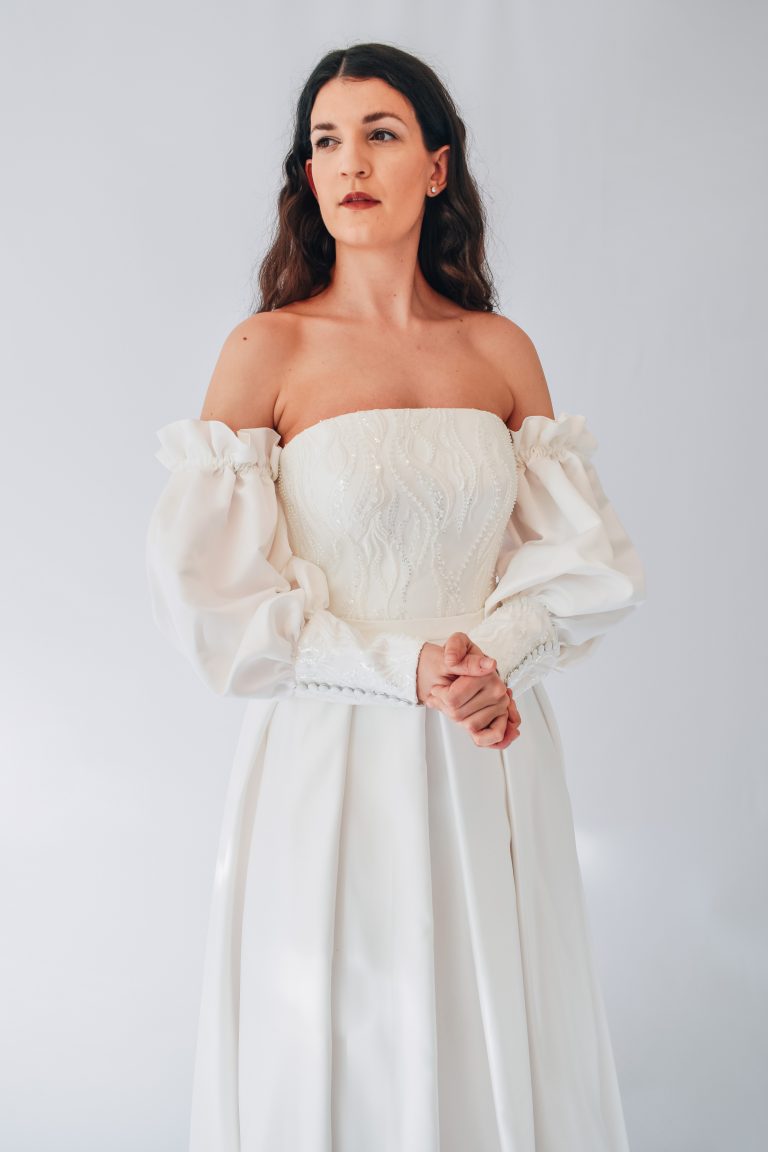 According to Hitched.co.uk a must have for Spring Summer 2021 is a cape.
"Look out for capes, not huge Black Widow ones! In 2021, they'll be soft and floaty and make a wonderful alternative to the veil." hitched.co.uk 
We have the answer with an incredible cape/veil priced at £150. It can be worn as both a cape and veil…. Best of both worlds.