A neckline can completely change the dress and there are so many different versions out there. We have put together this guide to show you different necklines on our dresses. 
Also know as the princess neckline this neckline is shaped like the top of a heart.
It provides a soft, feminine shape drawing attention to the bust. Brides like this for the illusion of a longer torso and neck.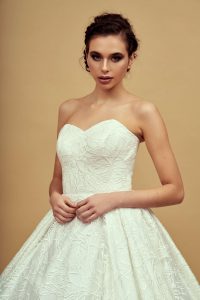 This neckline looks lovely on most body shapes, the plunging v neck design is flattering and flirty and known for the elegant appearance. 
Brides like to add an alluring long sleeve or illusion panel if they want a bit more cover.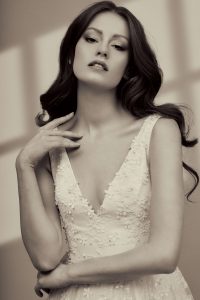 Chosen by brides looking for a vintage look, the off shoulder neck line gives a fun but formal look. 
This neck line has a wide, soft scoop from the tip of one shoulder to the other.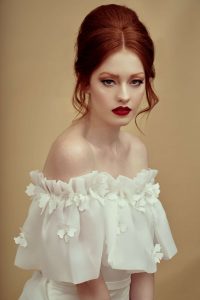 Asymmetric / One Shoulder
The asymmetric wedding dress type is very eye catching and modern.
We recommend this dress for pear and petite body types as the shape can draw the eye line up the body.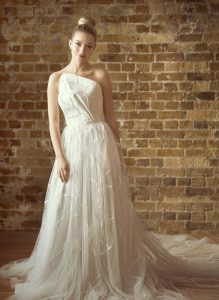 This neckline is low cut and great for accentuating cleavage. It can also help to create a longer torso.
Breaking up the width of the chest it creates a slimmer silhouette.